The 3rd K-biz Forum was held in 2022 hosted by the Embassy of Republic of Korea in Malaysia, OKTA , and KOCHAM. In addition to the attendance of the new ambassador, Yeo Seung-bae, many Korean and Malaysian companies and organizations participated.
Dr Anthony Dass (Chief Economist/ Head Ambank Research) gave a presentation on the issues and future of various industrial sectors in Malaysia based on global trends.
Ei Sun OH(Senior fellow in the Singapore institute of international Affairs) gave a  presentation the promises and prospects of major parties in Malaysia ahead of the Malaysian elections.
Director Amri from MITI explained the contents and using plan of the Comprehensive and Progressive Agreement for Trade-Pacific Partnership(CPTPP).
Kim Min Keun, deputy director of KOTRA gave a presentation on the status of economic cooperation between Korea and Malaysia, focusing on the status of investment and advancement.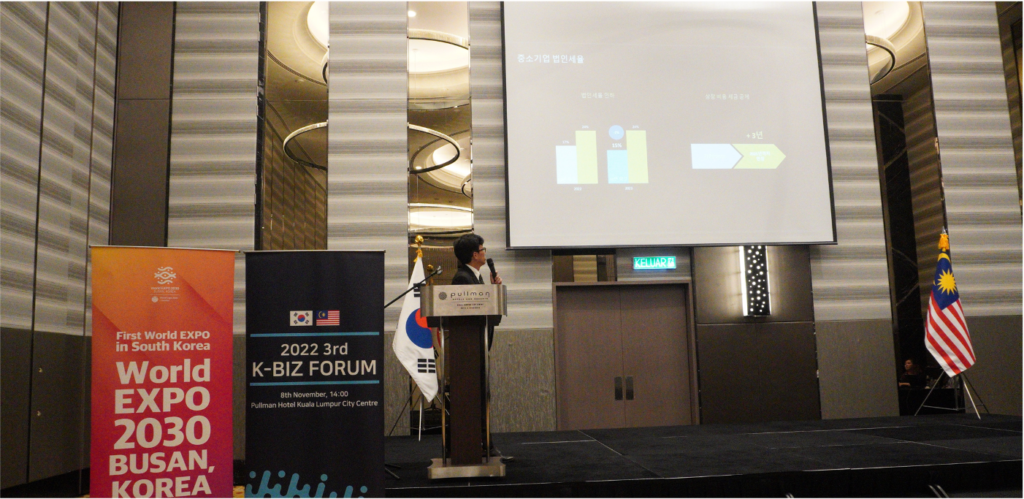 Brian Sohn, director of Deloitte announced the tax reforms that will change in 2023 and counter measures of each case.